We've been mentoring artists in official and unofficial ways over the past few years and recognise this as a rich and developing element of the company practice. Our combined experience and the organic way in which the company evolved allows us to nurture open structures that are not rigid or generic in their intentions or ambition. At the moment we are working in this capacity with several artist/collaborations all of whom are working within live art/interdisciplinary practice/theatre. We don't have a rigid structure for the process of support and depending on the artists needs and experience we work in a variety of ways: holding remote discussion sessions, working on the development of ideas, reflection sessions as creative sounding board, in studio outside eye, giving dramaturgical provocation.
See artists, who are currently associated to the company in this context, below:
Louisa Robbin
Louisa is a live artist and writer, a sad girl who projects her feelings on to glitter and gold and a Queer Black British (African) woman who is forever ticking boxes. Her recent body of work 'to care' explores her depression and the desperate need to keep going, keep doing and be more. Currently in development with Fierce FWD and developing the piece.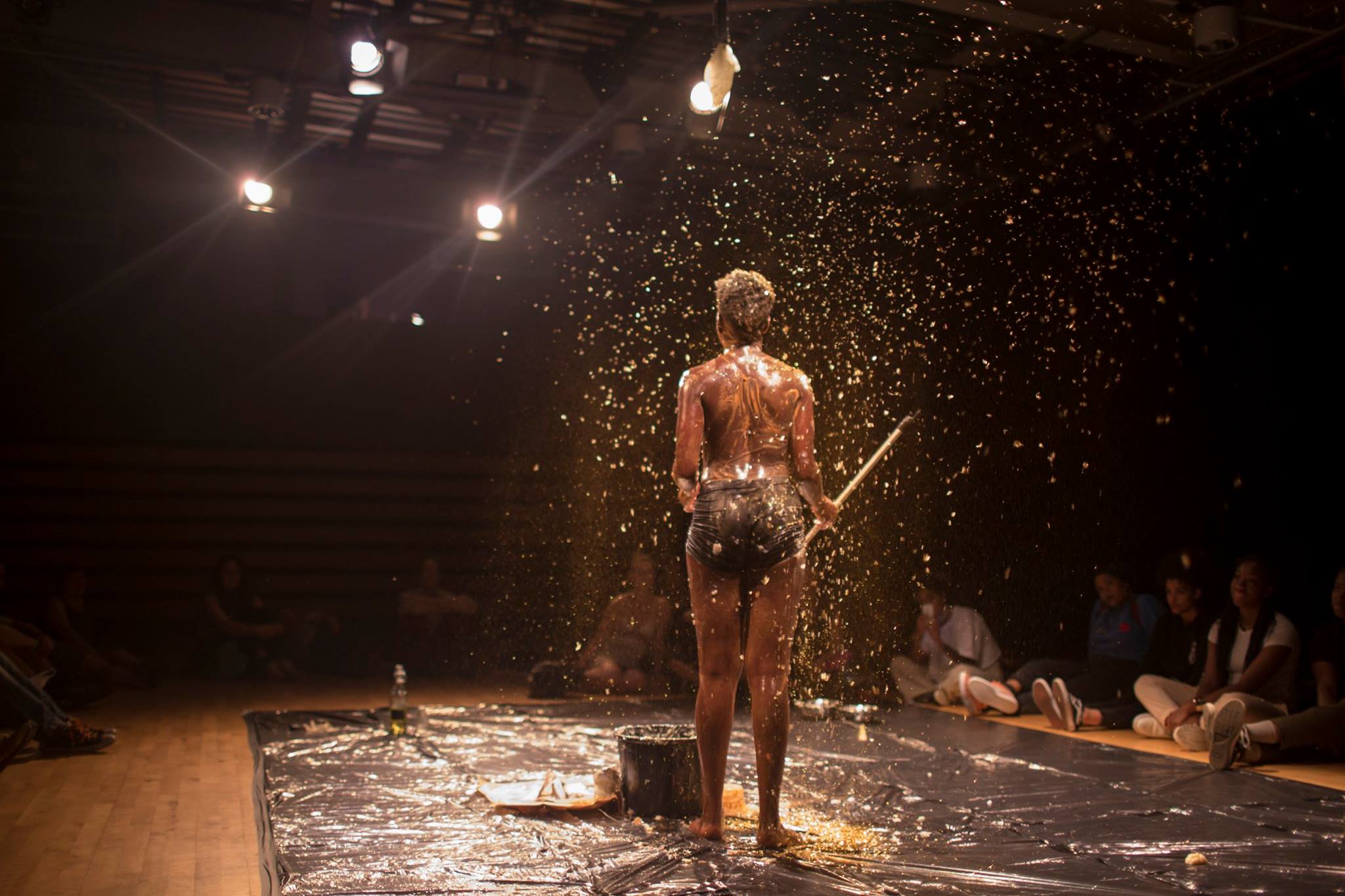 Image by Tom Chimiak
Sebastian H-W
Sebastian H-W (MX:UK) is a live artist based between London and the West Midlands whose work explores identity, memory, technology, interactivity and the body. He is currently engaged in an Arts Council England funded activity Chokolatul an interactive theatre performance about his bittersweet relationship to hot chocolate, and growing up mixed race in the UK.
www.sebastianhw.info // contact@sebastianhw.info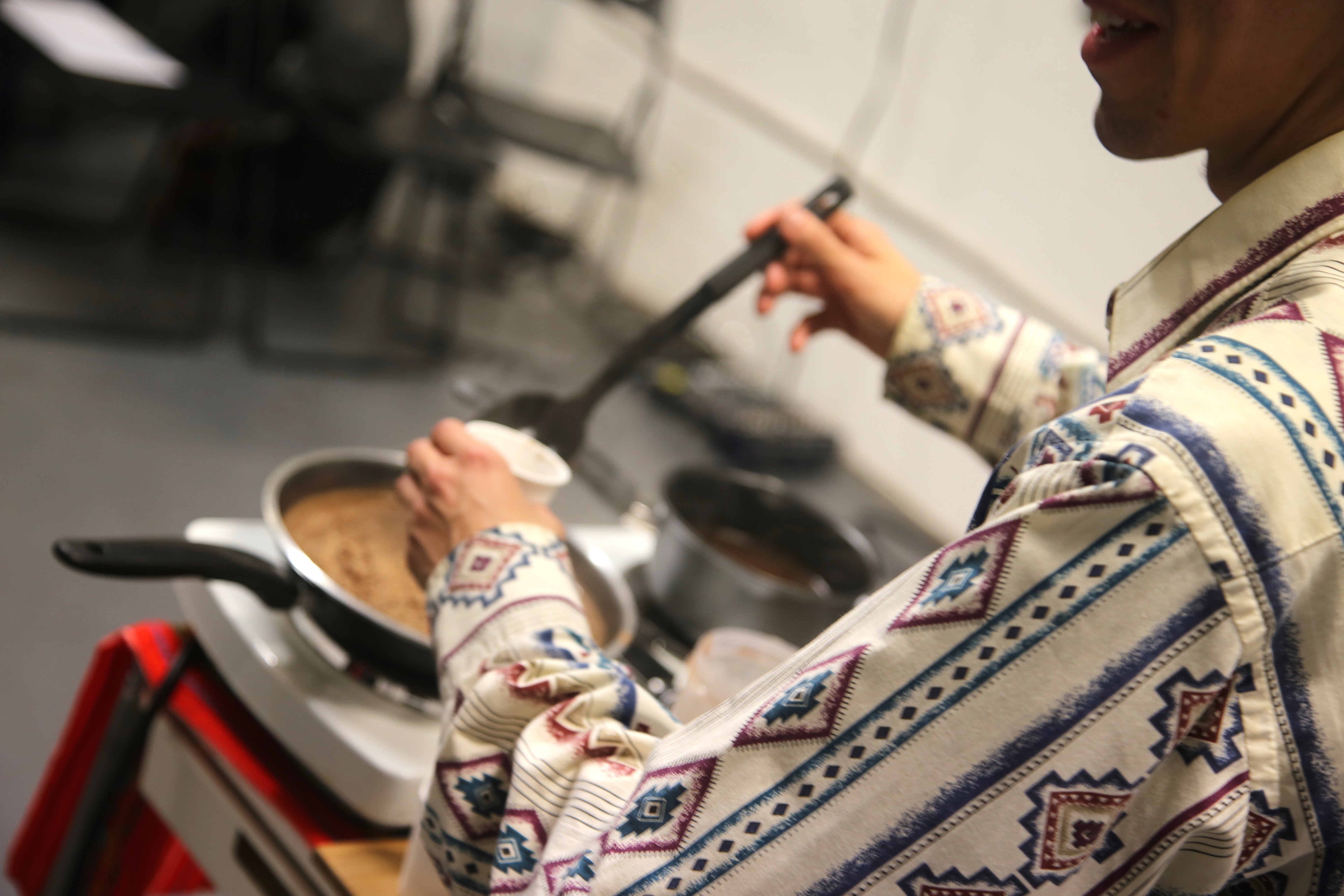 Tara Buckley
Tara Buckley is a Birmingham based artist and Creative Producer. The heart of her practice now lies in 'making multidisciplinary, socio-political performance; combining live art practice with everyday interaction to create immersive environments that aim to challenge people to see their world a little differently.' According to Thomas Hobbes, the theoretical state of nature is life without the protection of the state and the result is "mutual dependence, jealousy, inequality and slavery of the poor." The State of Nature is Tara's first solo performance project, an exploration of the working class experience and the role it plays in shaping contemporary British culture. A story about our hopes, our smashed dreams and the state that provides our discomfort.
Twitter & Instagram: @tarapbuckley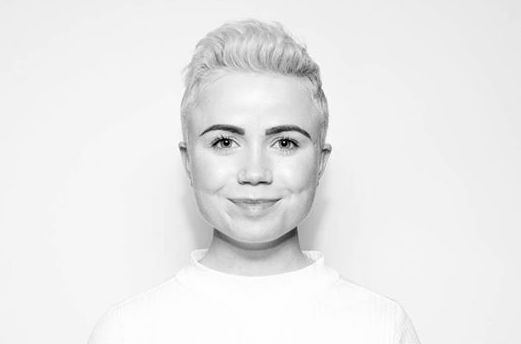 WhyNotShowLove
WhyNotShowLove is a multidisciplinary arts collective composed of Ony - Dj/Producer; Ayano - Singer Songwriter and Tastemaker; Cspin - Video Director/Cinematographer and Y? - Artist/Writer. Through our combined practices we aim to liberate ourselves and others from all forms of oppression.
"Shooter" is a multidisciplinary arts exhibition in its early stages of development, exploring the question "The Shooter or the Shot, who is the victim?". We aim to set research with young people who have experience of gun crime and members of New York's NYPD to explore the impact guns have on the physical and psychological space that we inhabit.
www.whynotshowlove.com
on instagram and twitter @whynotshowlove