It's been a good few months since a THIS IS GOOD has been written in the name of UB. Kunal Modi stepped back from social media responsibilities and focused on his sonic compositions for the Change My Mind extravaganza last summer and since then we have been snowed under and not picked up the slack! So we have decided that the best way to remedy this is for us to write a this is good whenever the muse takes us and from whoever has the time and space!
All Genius All Idiot by Svalbard Company
Jacksons Lane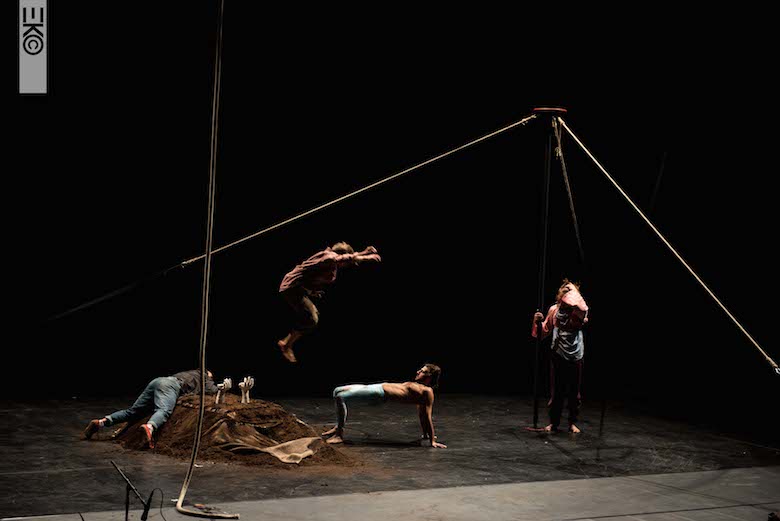 I wanted to start with a recent THIS WAS GOOD just to give a nod to great things I have had a the pleasure of witnessing this week. So to start: Svalbard is a young collaboration including none other than Anna Smith's brother Ben. It is audacious, haphazard, original, disorganised, cut'n'paste culture, fluid, low flying contact based dance and acrobatics, mixed with body throwing, poll manipulating ingenious low fi circus. The four men in it trained together in Sweden and what they have developed is a mashing together of clown, live art, circus, electronic and acoustic music and dance into a dark reflection on masculinity and love. I was well impressed. In their mid twenties they have no home, heading off to Adelaide festival for a month next week. Try see them next time they are around.
Find out more…
Steakhouse Live @ Artsadmin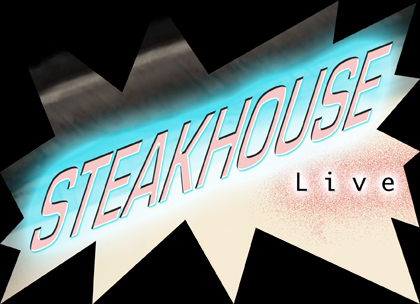 The night before that I saw Steakhouse Live. A rich array of cabaret ready live art hosted by Katy and Aaron (newly appointed director of Fierce festival birmingham). Highlights included being front row teased by a gymnastic ribbon by Justyna Scheuring, a mouth giving birth to a carriage clock in Anya Liftig's piece and a cock/painted puppet complete with balls'n'anus by Local Forigner exposed and contextualised.
Find out more…
The Spinning Wheel by Baba Israel, Leo Kay & Yako 440
BRIC Arts - New York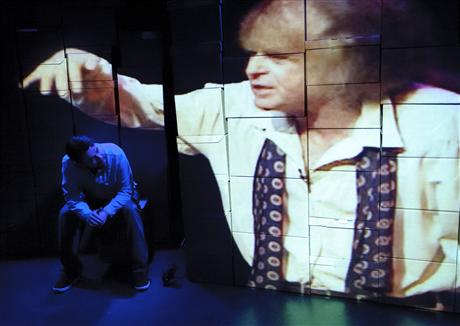 I began the week arriving back from New York and the closing of the immense festival and exhibition of The Spinning Wheel. The show went down a storm. I was incredibly proud of Baba and Yako and it has really developed into a rich collaboration between all of the artists involved. The projection mapping has again evolved and Richard Ramchurn was able to develop his signature style within it working 14 hour days throughout. Baba's writing and performance style has matured beyond any of our hopes and the piece has become a deeply moving and empowering expression of his own hopes and beliefs alongside a homage to his father and the counterculture that he was so integral to.
Chek out the American Theatre review....
Cuncrete by Rachael Clerke
Camden People's Theatre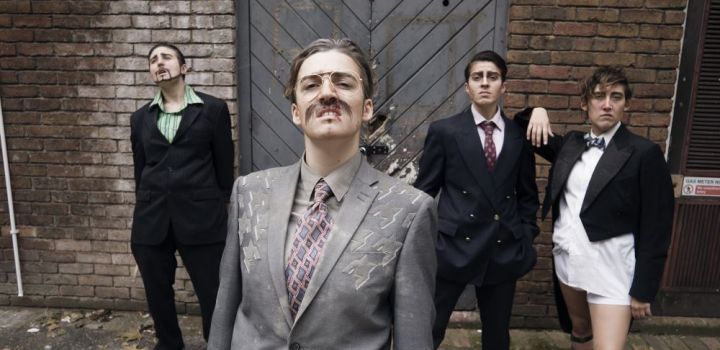 I touched down Sunday morning and Sunday evening went to see Cuncrete by Rachael Clerke and the Great White Males. Had no choice, Anna is the drag king drummer 'Little Keith'!...she was amazing. The show is a strong indictment of the fucked up situation we find ourselves in, in a society run by ignorant detached, privileged older white males who don't have a clue about what it is like to live under their greedy rule and don't give a shit. They are a punk band and a crumbling empire all in one. I loved it. It is original, well constructed and full of fire.
Find out more…
So thats the review bit of this blog…now for THIS IS GOOD….coming up....
De-colonial Actions
Live Art Development Agency, Saturday 13th February, 5pm, FREE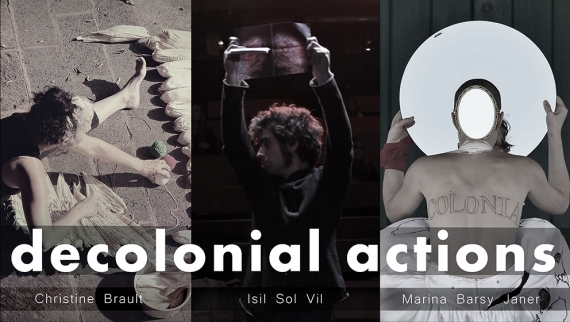 First up, something I am supporting as a host/organiser. A fellow performance artist and academic Marina Barsy Janer has curated a lecture event, where in three international performance artists from diverse backgrounds will share their personal views on (post)modern colonialism through the documented presentation of one of their works followed by an open discussion. Participating artists include Christine Brault, Isil Sol Vil and Marina Barsy Janer.
Find out more…
Show Me The Body and NAH
DIY Space for London, TONIGHT!!!!, 7:30 - 11pm, £6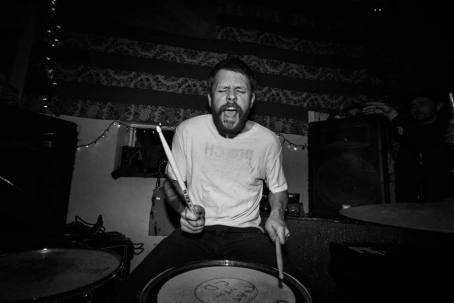 We have just found out about the exciting new space in London: DIY Space for London and found out that NAH is performing tonight in support of the main act; Hard Core New York trio Show Me The Body. We have no idea what the headliners are like, but NAH we can vouch for! He is philadelphia based drummer who used a sample pad to create his slightly mentalist solo drum and bass infused punk hip hop. It is like nothing else I have seen before and you need to watch him live to get the full effect of what he is doing. Completely original work. The space looks great and is looking for volunteers to support their continued actions, workshops, gigs etc.
Find out more...
Fox Symphony by Foxy and Husk
Battersea Arts Centre, 15th - 17th February, 7:30pm, £12 (£9)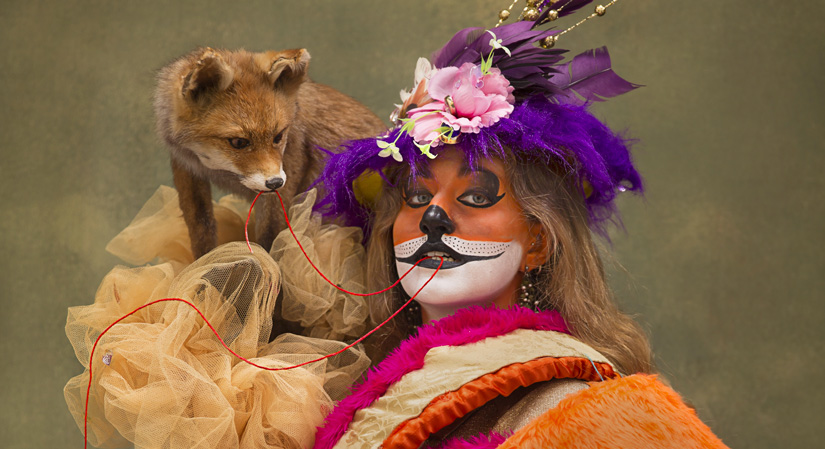 Having seen earlier versions of this incredible performance, I highly recommend checking out the finished show. This brilliant lipsyncing fox will deliver a portrait of contemporary Britain in an increasingly globalised world. Definitely not to be missed!
Find out more…